PERUTTU: Pannu kuumana!
to 3.12. kello 15.00 - to 3.12. kello 18.30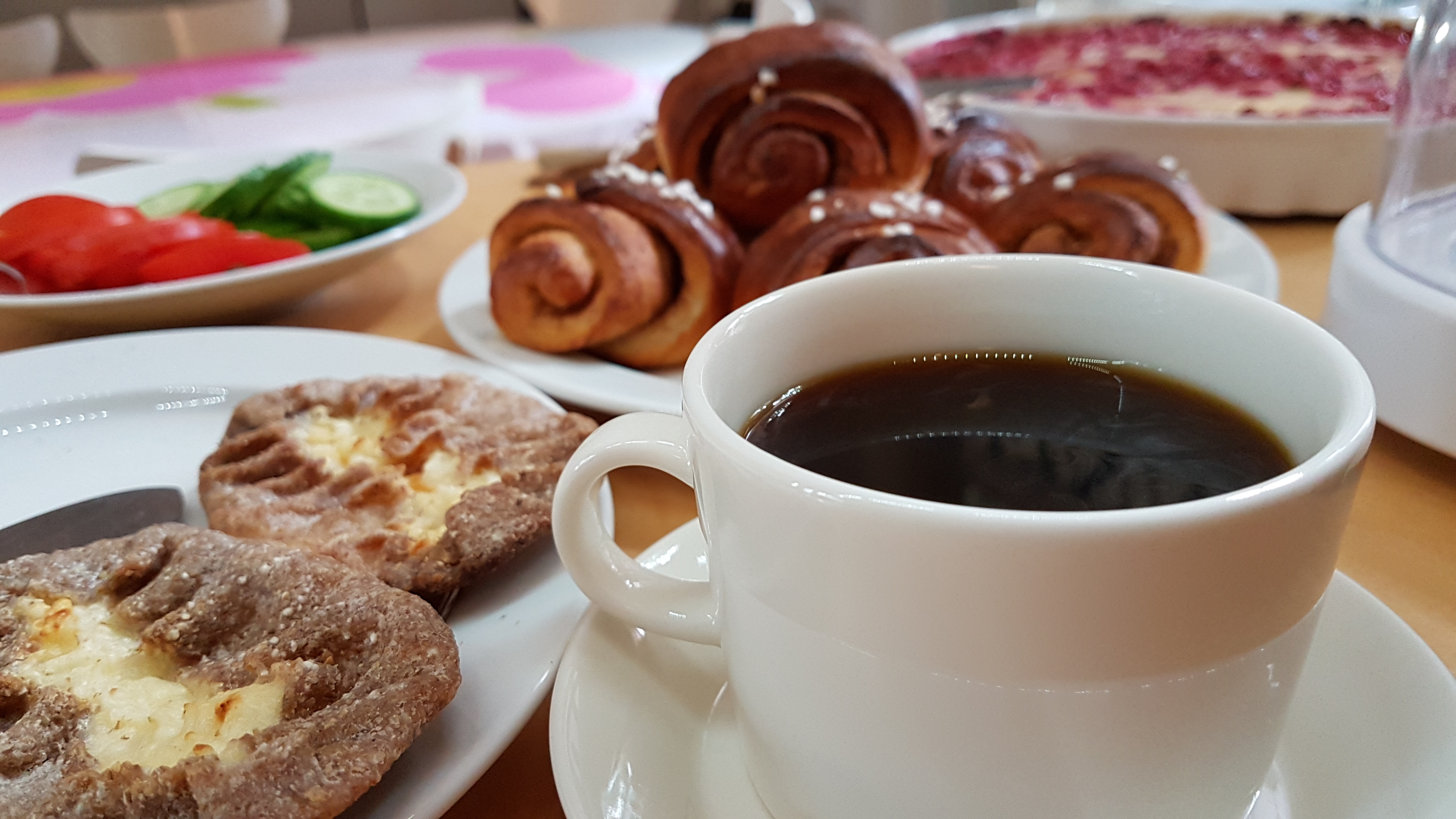 Pannu on kuumana Suomi-keskuksessa joka torstai! Suomalaista kahvia, korvapuusteja ja karjalanpiirakoita pikkurahalla.
Tule tapaamaan muita suomalaisia, vaihtamaan ajatuksia tai vaikka lainaamaan kirjoja.
Tänään mukana Hampurin merimieskirkon sosiaalikuraattori Matti Rintamäki. Tule tapaamaan tai varaa aika (ke-to) henkilökohtaiselle keskustelulle. 
---
Ota yhteyttä
alueen itä ja keski suomalaispappi / finnische Pfarrerin Gebiet Ost und Mitte
Berlin
Bielefeld
Braunschweig
Dresden
Hannover
Leipzig
+49 173 2445479 +49 30 52684279
Rippikoulu- ja nuorisotyö / Konfirmanden- und Jugendarbeit
Video https://youtu.be/v-1re_KLGhs
Olen Itä- ja Keski-Saksan suomalainen pappi. Työalueeseeni kuuluu neljä seurakuntaa: Berliini, Dresden, Hannover ja Bielefeld. Jumalanpalveluksia ja muuta toimintaa järjestetään näiden lisäksi säännöllisesti myös Braunschweigissa ja Göttingenissä. Välimatkat alueella ovat pitkät, mutta nopeiden junayhteyksien ansiosta yhteydenpito ja toiminta alueella on sujuvaa muutenkin kuin sähköpostitse.
Olen asunut Berliinissä vuodesta 1992 alkaen, opiskellut teologiaa Berliinin Humboldt-yliopistolla ja valmistunut täällä teologian maisteriksi. 1998-2007 toimin Saksan suomalaisen kirkollisen työn nuorisosihteerinä, papiksi minut vihittiin Kuopiossa 1.6.2000. Itä- ja Keski-Saksan pappina olen toiminut vuodesta 2010.
Harrastuksista mainittakoon kaikenlaiset käsityöt ja suurimmista mielenkiinnon kohteista Raamattu ja rikosromaanit.  
Zu meinem Dienstgebiet "Ost und Mitte" gehören vier Gemeinden: Berlin, Dresden, Hannover und Bielefeld. Gottesdienste und andere Aktivitäten werden darüber hinaus auch in Braunschweig und Göttingen organisiert.
Die Entfernungen auf dem Gebiet "Ost und Mitte" sind sehr groß. Für mich ist es wichtig, den Menschen zu vermitteln, dass die Pfarrerin auch über die Entfernungen hinaus erreichbar ist, wenn ein Mensch oder eine Menschengruppe Unterstützung, Gespräch oder einfach nur die Gegenwart der Pfarrerin braucht. Am besten bin ich per Mail oder über das Handy erreichbar. Ich rufe immer möglichst schnell zurück, wenn man mir eine Nachricht hinterlässt.
Ich lebe seit 1992 in Berlin, habe Theologie an der Humboldt-Universität studiert und hier mein Magister-Examen abgelegt. 1998-2007 habe ich als Jugendreferentin der finnischen Gemeinden in Deutschland gearbeitet, am 01.06.2000 wurde ich in Kuopio ordiniert.
Als Hobby einer Pfarrerin in Reisetätigkeit eignet sich alles, was im Zug ausführbar ist. So stricke ich gern und lese gern schwedische Kriminalromane. Darüber hinaus ist die Bibel eine alte Liebe von mir, der ich gern auch in meinem Dienst nachgehe.